One of the first ideas I wanted to fulfill was having a huge tablet in the kitchen
I envisioned several usages:
Playing music while cooking
Managing the shopping list, synchronized with our mobile phones
Watching tv / netflix / youtube videos
Showing a clock / weather / other statuses when idle
I started looking for a huge tablet. Samsung Galaxy View was a very promising option. With its 18.4″ it made the grade. However, it seemed to be a little old, it was released some years ago, and Samsung Galaxy View 2 was not available yet. I was also looking in Ali Express but couldn't find anything convincing.
So I changed my mind and considered another option: PC + touch screen
We have just resized a cupboard in the kitchen to make room for a highest fridge. So it was the perfect site for a PC, just close to the screen place. I knew I could remove the back side of the furniture to let the PC cool down. My only concern was about kitchen smoke and the ventilation of the fridge.
The advantage this option that I could use my beloved Debian instead of an Android distribution and make the "tablet" a full customizable server. It enabled some other possibilities and usages, like installing openHAB or any other voice controlled automation software
I investigated GNOME support for touch screens and it seemed to be pretty decent, with multitouch gestures support and touch keyboard
So then, the challenge was to find a touch screen that worked with Debian.
As expected, touch screen vendors don't officially support Linux, but a very few exceptions. There was a promising Acer T232HL but there was reported to have a buggy Via USB 3.0 hub that prevented for working well in Linux and needed and extra USB hub to fix it.
The people at Tech Global have a video demonstrating Ubuntu working with one of their monitors. I wrote them to ask for an estimation of the cost. They were very kind, but the price was out of my scope.
Finally, I found Planar monitors were working well in Linux and even they claim to support Linux in their web. I chose this Planar Helium PCT2485 of 24″. Bigger than the Samsung Galaxy View tablet!
Besides, I bough this MSI Cube 3 Silent as PC box. Without fans, it was to be as silent as a all day turned on computer has to be. But still, more powerful than a Raspsberry Pi. With enough storage to make small experiments, like training a speech to text model.
These are some pictures of the final setup: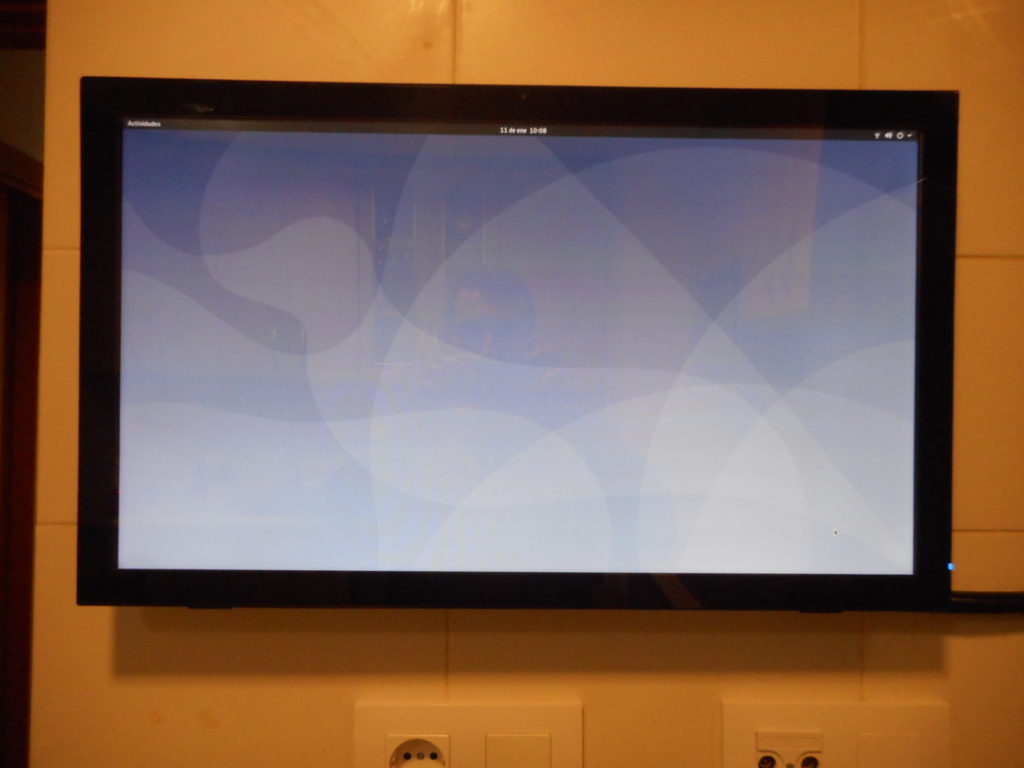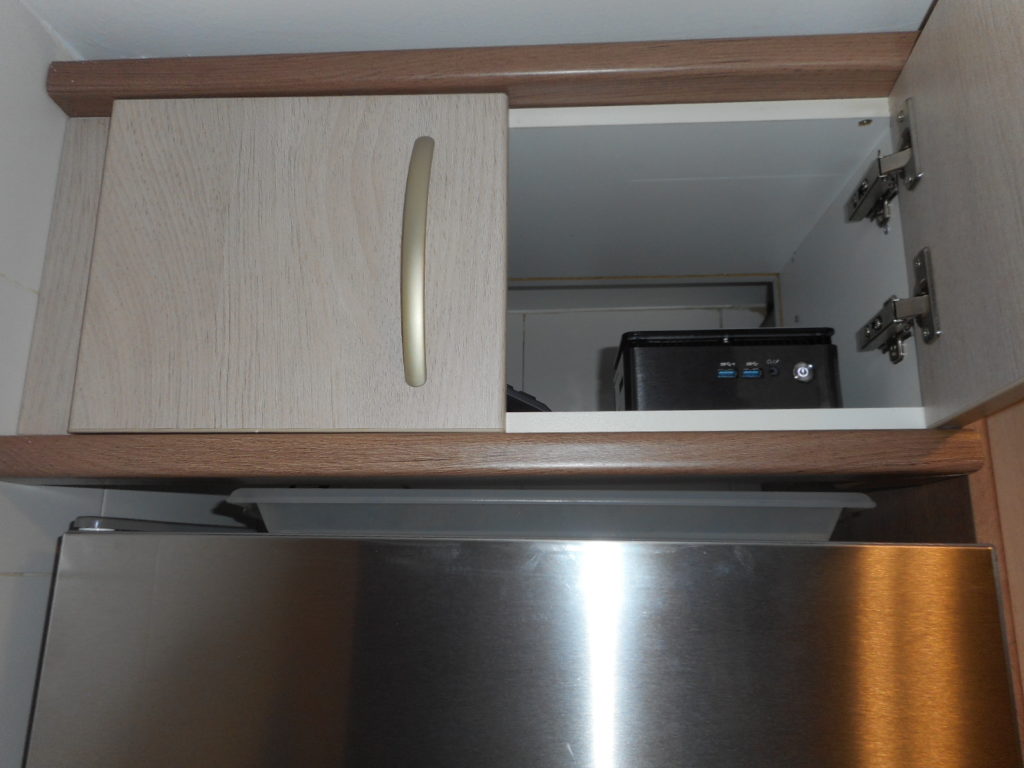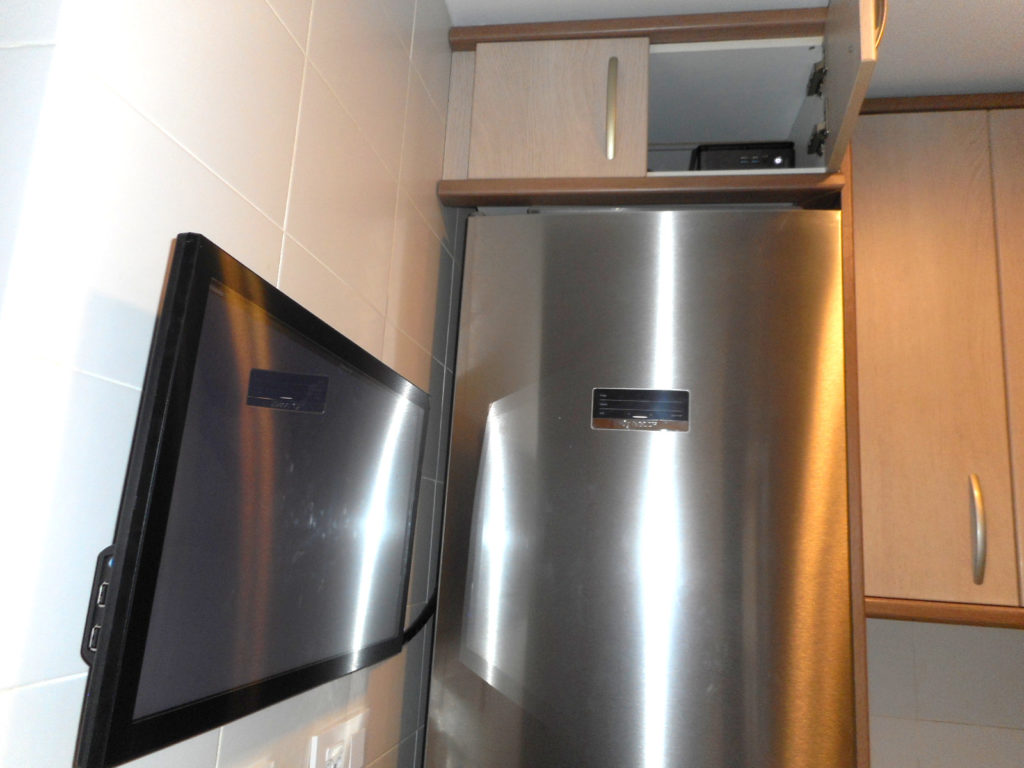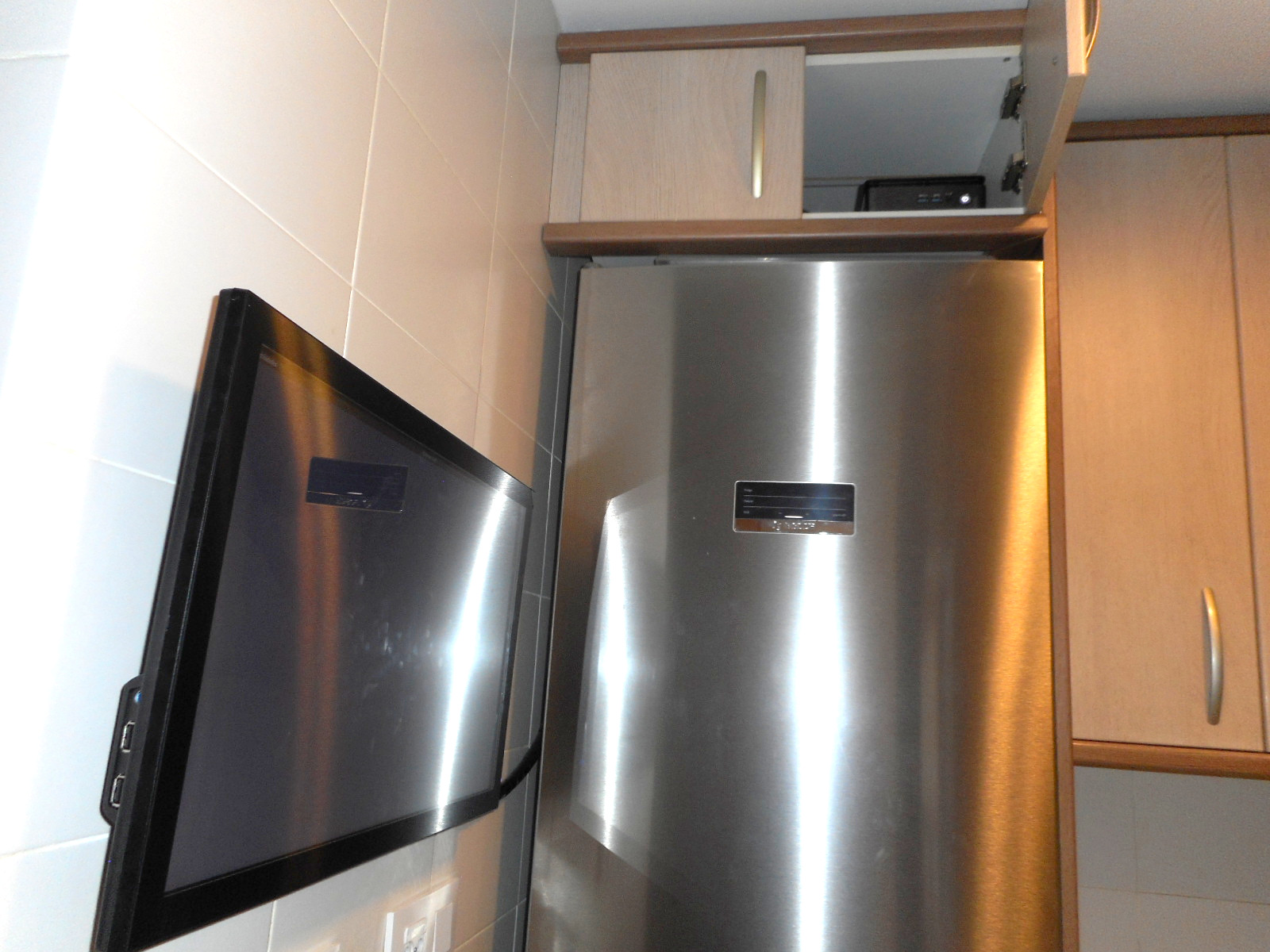 After 2 months of usage, I have to say I am very happy with the result. We are using it a lot for playing music, managing our shopping notes. GNOME does a good job with the touch screen. And I have already implemented some features using openHAB. More coming!