HestiaPi looks awesome. An open software and open hardware project, Raspberry Pi based, customizable LCD touch screen, it is all you can ask as a basis for your home IoT infrastructure.
It took some time to arrive though. I ordered it via Crowd Supply, a great site with wonderful open hardware gadgets and solid ethic principles. I made my order in mid October, but due to some problems I was not going to get it until March. Luckily, I didn't have any problem cancelling my order and I could ask it directly from Greece to Spain. Why crossing the Atlantic ocean there and back again when it had just to cross the Mediterranean sea?
Adapting it to my heater was a bit challenging. My heater offers 2 wires, while HestiaPi expects only one. It just sends the power line back to the heater.
There is a hack to remove the power transform and use a 5V USB charger to decouple the line from the heater and the power line from the raspberry.
Another option I was considering was to cutting the track that connects the power line with the heater. But I didn't want to damage my brand new thermostat!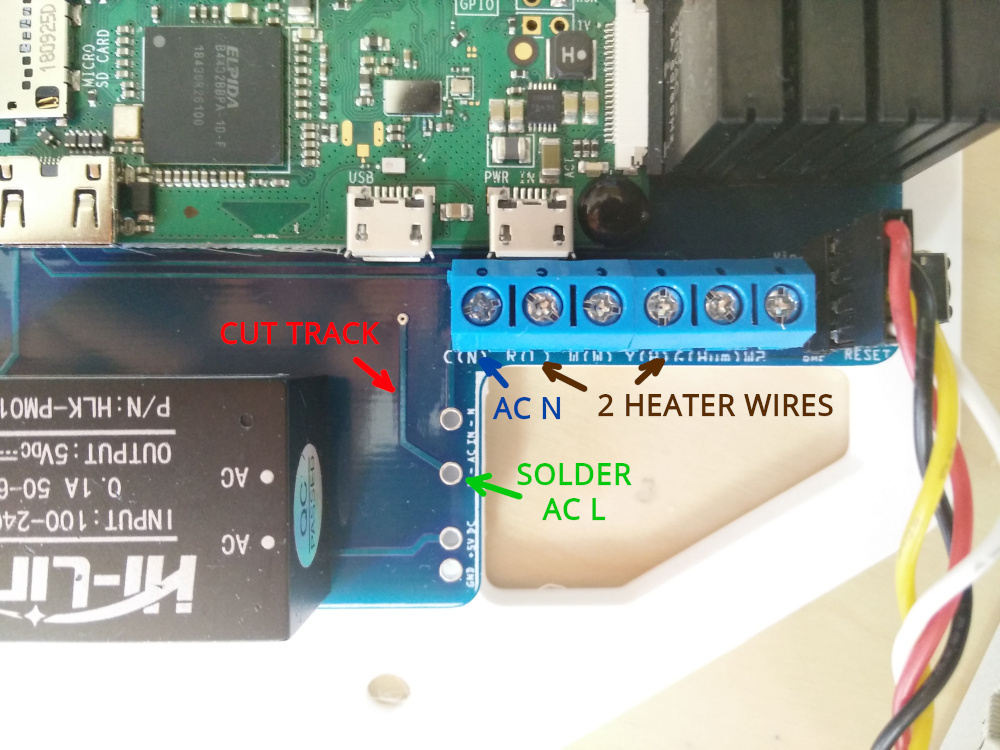 Finally, I ended up disassembling the heater. I found out it has just a fuse before the line sent to the thermostat.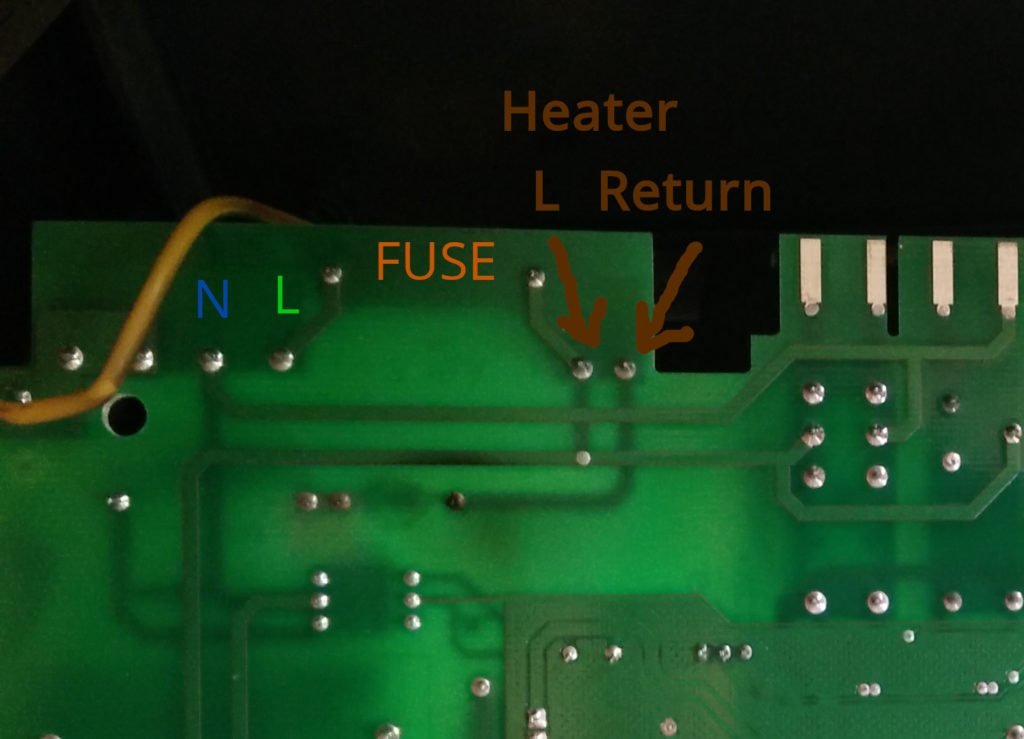 In fact, in the installation manual there is a option to connect a thermostat with an anticipatory resistor that matched my idea. I finally went for this last option, so I didn't have to break the HestiaPi and soldering the power line.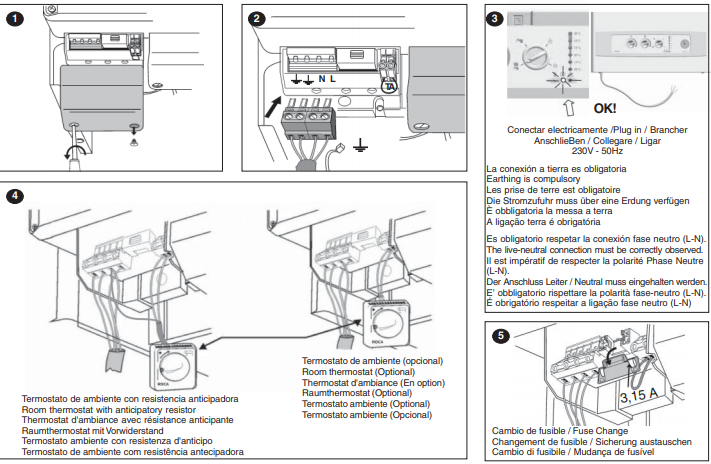 I am very happy with the result. It works great!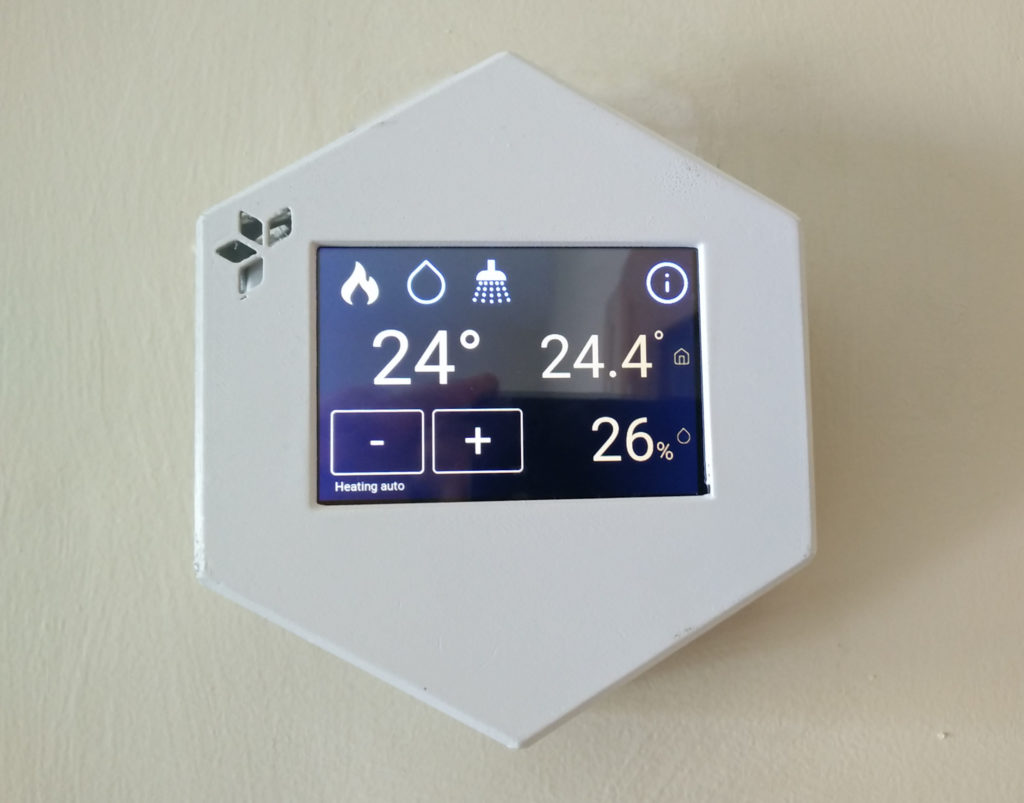 But I am more excited with what will come next. I am overwhelmed by the possibilities. Besides the capabilities of OpenHAB, the touch screen is built in HTML and Javascript, so I will totally customize it to meet my needs!
I am already integrating another open software hardware, the ANAVI Thermometer.
And integrating the roller shutters into the thermostat will come next!