After setting up the mighty open source and open hardware Hestia PI in the living room, an extra thermometer in the bedroom was the next step. Hestia PI's does its job amazingly well during the day. But when the night comes, we don't care about the temperature in the living room, but in the bedroom. We have only one central heating, the bedroom temperature is the one that should drive during the night.
In the spirit of my requirements, I found an amazing project that filled my expectations: ANAVI Thermometer.
Leon Anavi is a open hardware enthusiast from Bulgaria that creates awesome open hardware and open software projects. His products are open hardware certified. He has infrared transmitters, gas detectors, fume extractors… And, of course, a thermometer.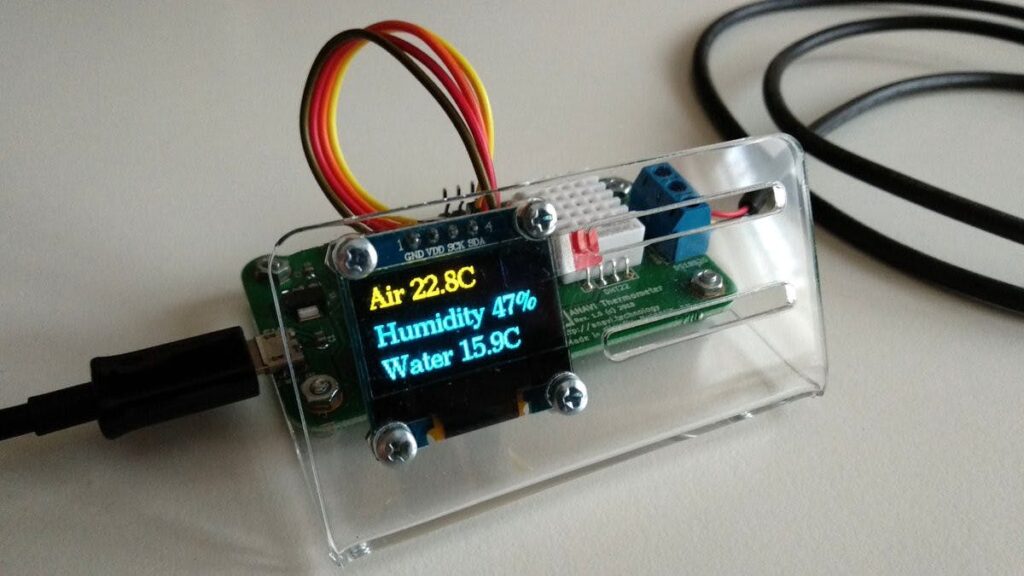 I purchased one from Crowdsupply. But I didn't just placed it. I wanted to make some customizations to fulfill my needs and make it look more like an end user product! So I made the following changes:
The final result in its placement looks great!